You are invited to be a part of Rydal.
The Church Council offer you the chance to have a stone placed in our new path celebrating someone special. It could be a birth, a wedding, or a remembrance of someone who has died. It could simply be the name or names of those who wish to be part of this lovely garden.
Celebrate a Special Person or Event at Rydal 
Many people visit our historic and spiritual space, to walk in the Millennium Garden or spend a quiet moment in the church. The Rydal Celebration Path provides the opportunity to have a special part of this ancient space and beautiful garden.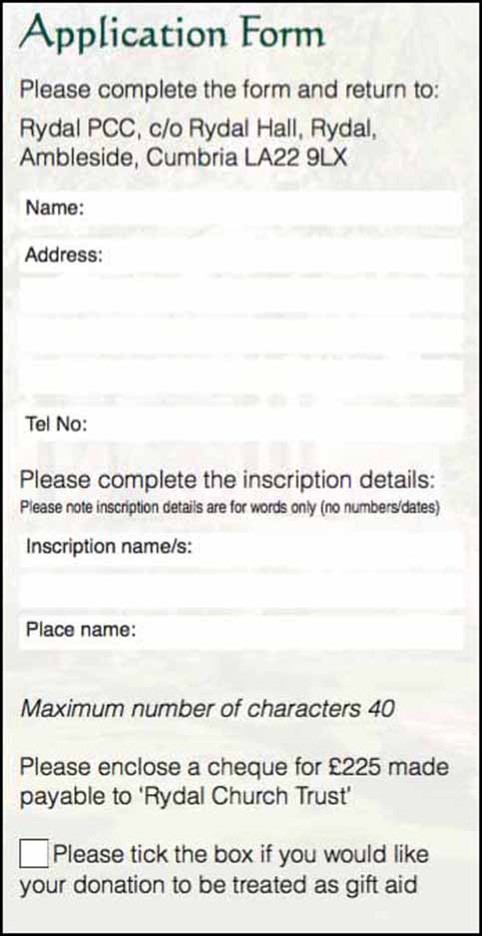 Rydal itself has many historic associations with the le Fleming family that date back to the sixteenth century. 
It was Lady Anne who built the church in 1824.
William and Mary Wordsworth worshipped here.
William himself was Churchwarden.
The Arnold family were also members of the congregation whilst living at Fox How. The Armitt sisters were regular worshippers and wrote an extensive history of the village and church.
In this
special place
we offer the chance for everyone to have a stone
to mark a link
with Rydal.