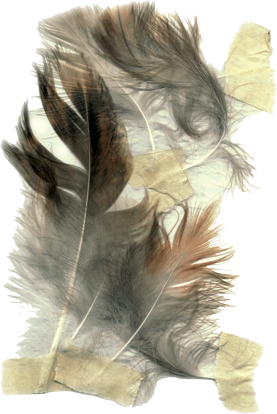 Birds seen in the area of the Nab Scar path:

Wren, Willow Warbler, Robin, Blackbird, Song Thrush, Missle Thrush,Tree Creeper, Bullfinch, Chaffinch, Greenfinch, Wood Pigeon, Jackdaw, Blue Tit, Great Tit, Coal Tit, Long Tailed Tit, Greater Spotted Woodpecker, Dunnock, Siskin, Jay, Magpie, Swallow, House Martin,Goldcrest, Fieldfare, Crow, Nuthatch, Buzzard, Peregrine, Green Woodpecker, Golden Eagle.
A few birds spotted at Cote How, March 2006:
Black Caps and Gold Finches on the bird table. Swallows nesting in the stables. April 2006: Yellow hammers and Pied wagtails on bird table
Animals seen include:
Fallow Deer, Fox, Badger, (and a rumoured Big Cat!)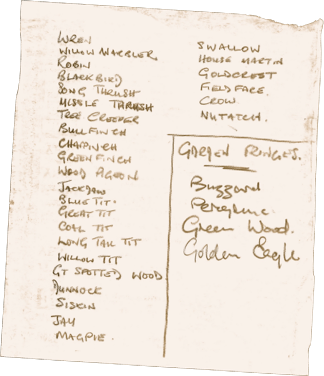 Mary Yates' notes of birds seen in the vicinity of Hart Head .(c.1950)
Fifty Years of Rain, recorded by Mary Yates of Hart Head Cottage. (c.1950)
If you have any interesting sightings, please e-mail us with further information.